Mobile Radiation Monitoring and Surveys
Real-time and completely digital approach to radiological operations
Efficient and high quality health physics operations have never been more critical. Eliminate data falsification and delayed decision making with mobile radiation work solutions. Digital Environment's suite of adopted radiation sensors and instruments, digital survey forms, analytics and reporting give you unparalleled insight into dose monitoring, contamination surveys, final status surveys, decon, waste shipment and so much more.
Boost Your Productivity Instantly
How much time are your technicians and operators spending filling out paper forms? Trying to track location and make maps? How long does it take your engineers to piece all of the data together into a suitable report? With Digital Environments Radiation Solutions the entire process from radiation sensing to reporting is automated. Assignments and work-flow are executed in real time. Every field action and entry can be GPS tracked.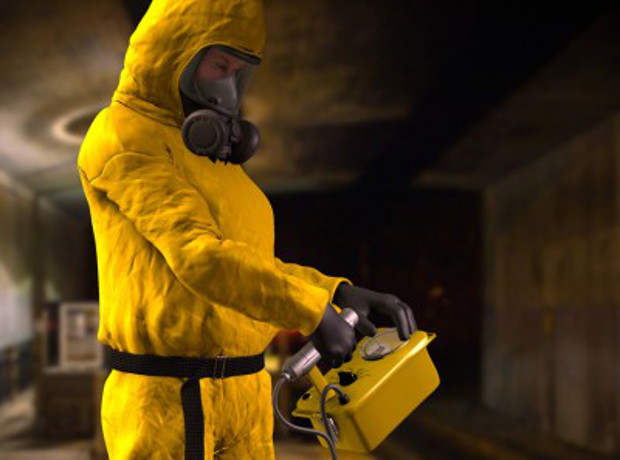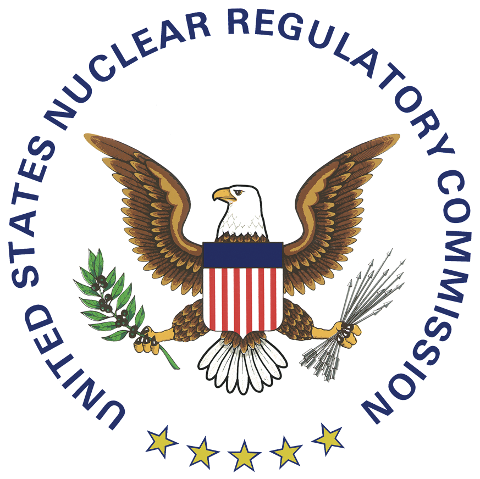 Insight and Quality, Redefined...
Ultimate clients and regulators expectations for data quality are changing. Any question in the integrity of radiation data can cripple an operation and cost millions of dollars. It's time to take a new approach to radiological work. Our mobile apps allow every worker's data to be collected instantly via secure login. Your engineers and management can monitor and approve activities in real-time via our web application (from anywhere on the globe). Ensure the whole team is performing the highest quality work, ensure your are compliant, ensure success.
Health Physics (HP) Consulting enters the 21st Century
Are your HP professionals tired of traveling to project sites? Are your clients tired of the expensive travel costs for audits, surveys, and inspections? Tired of losing bids to competitors that are closer to the client sites? Our completely digital solutions mean that lower skilled workers can perform all of the onsite surveys, sampling, and monitoring and your consulting HP professionals can monitor every aspect of a project remotely. If you need HP support at your site and don't employ HP professionals, we can connect you with one of the HP consulting groups in our network that will provide remote high quality review, support, and oversight.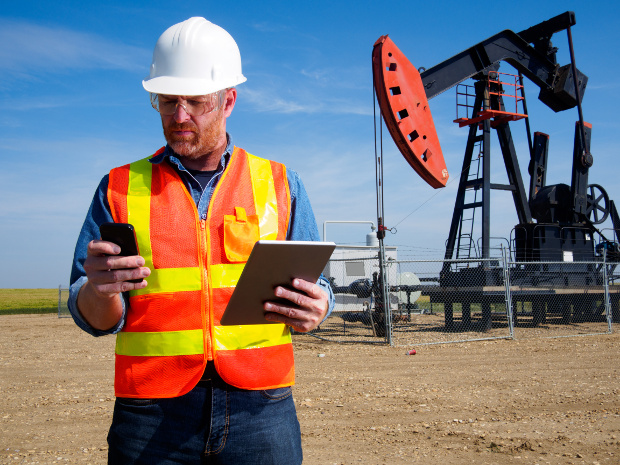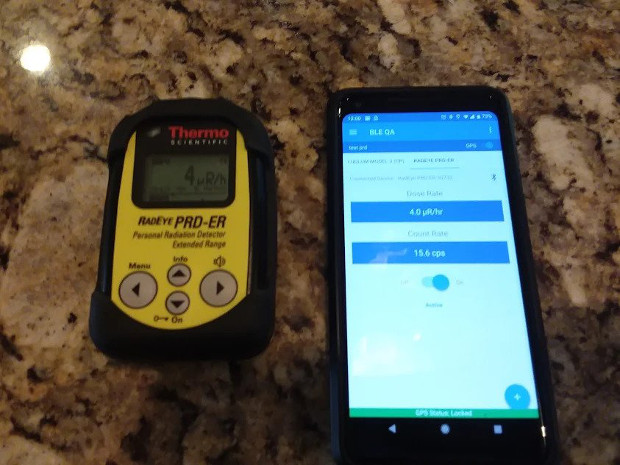 Dose surveys and monitoring with RadEYE PRD-ER
Light weight, rugged, and high quality dose rate information for monitoring of staff or surveys of radiation areas. Ask us about new RadEYE instruments we are adding to our inventory.
Transform any counting instrument with Counts.pro
Want to transform your existing counting instrument into a digital and connected device? We can help. Our platform supports counts.pro bluetooth adapters which can be added to most all radiation instruments including ludlum, eberline, and other popular makes.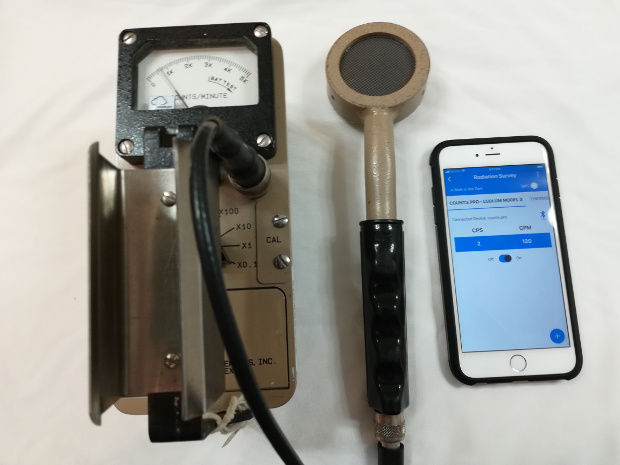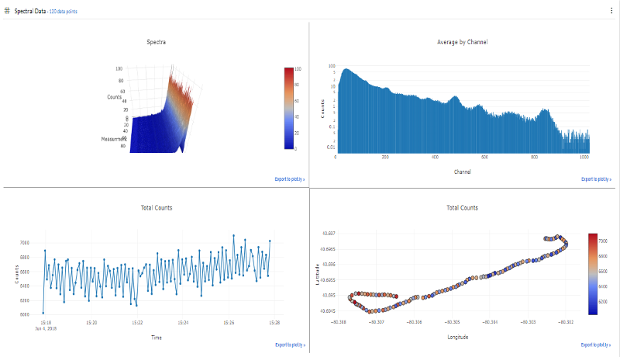 Mobile Spectroscopy: Automated
Our platform has adopted Ortec digiBase files for spectral data collection, storage, and analysis. The platform also accepts trimble GPS files and will marry the spectral data with high precision trimble GPS data. Streamline open land surveys, remote gamma-spec, field sample analysis and non-destructive assay with this powerful solution.