RadEYE PRD-ER
The RadEYE PRD-ER sensor allows our customers to measure radiation levels at their homes, businesses, client facilities and public locations. The sensor is small and light weight and provides information about ambient radiation exposure levels.
Mobile Radiation + Cloud Management
Our SmartENV for RadEYE PRD-ER application gives customers the ability to understand, monitor, and share radiation exposure information. Users can record unique radiation surveys across any property, location, equipment, or waste that they choose. The surveys are stored in our cloud platform and available any where for analysis, reporting, or download. Users can collect radiation data, as well as GPS, photos, and notes for each survey. Customers can view and download all of their data from our Solutions Web App.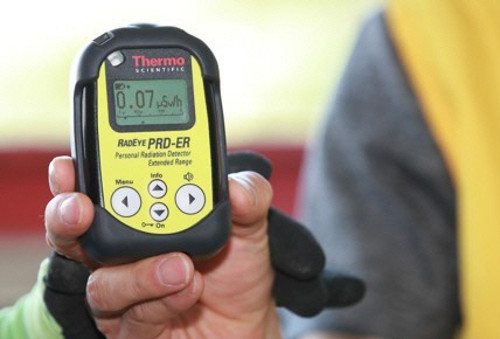 Applications Include:
Personal dosimetry
X-Ray equipment leakage testing
Contamination surveys
Waste characterization
Waste Shipping
Educational studies
Radiation R&D