As a Home Inspection Professional, you know that providing additional services can help you gain a competitive edge, increase revenue, and assure clients that they are getting a more thorough, accurate, and all-inclusive inspection.
One of the easiest and fastest ways to accomplish all these objectives is to add Digital Environment's Air Quality and Mold Detection Survey System to list the of services your company provides.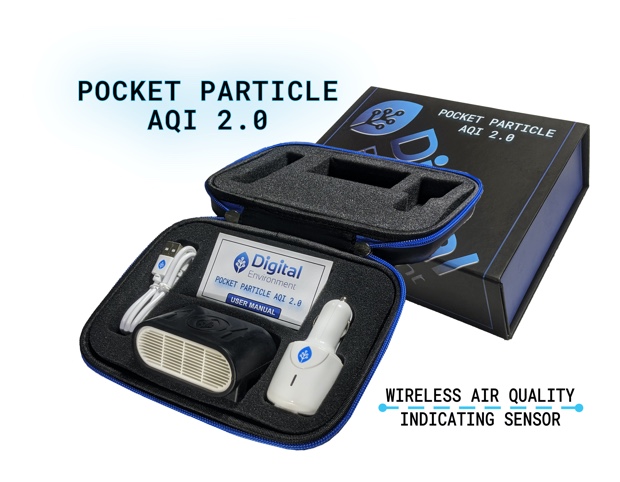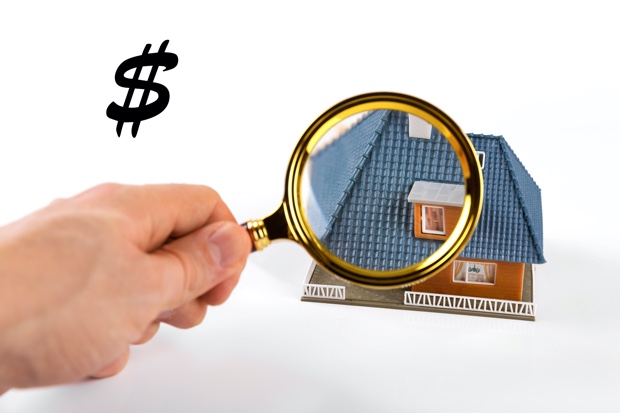 Increase Revenue Instantly
Increase your sales by offering your customers an Air Quality and Mold Detection Survey or by include the service in your home inspection package.
With the average survey sale price of $199 USD per 5-room in a property, you can easily increase your revenue by thousands each month. In addition to the 5-room property survey, you have the upsell opportunity to add additional rooms and suggest or supply further lab testing within any room reporting unsafe air quality levels.
A Competitive Edge
Traditional indoor air quality and mold testing is tedious, time consuming and can become more headache than it is worth. But so many home inspection companies offer these services due to high client demand.
Digital Environment's Air Quality and Mold Detection Survey System can save you significant time over traditional testing, which often requires multiple trips to the property, transporting or shipping samples to a lab and waiting many days for the results.
Using Digital Environment's Pocket Particle AQI 2.0 Sensor and mobile app, you can complete your indoor air quality and mold detection survey onsite during the inspection and provide an INSTANT report to your customers. The average 5-room property survey can be completed in less than 30 minutes.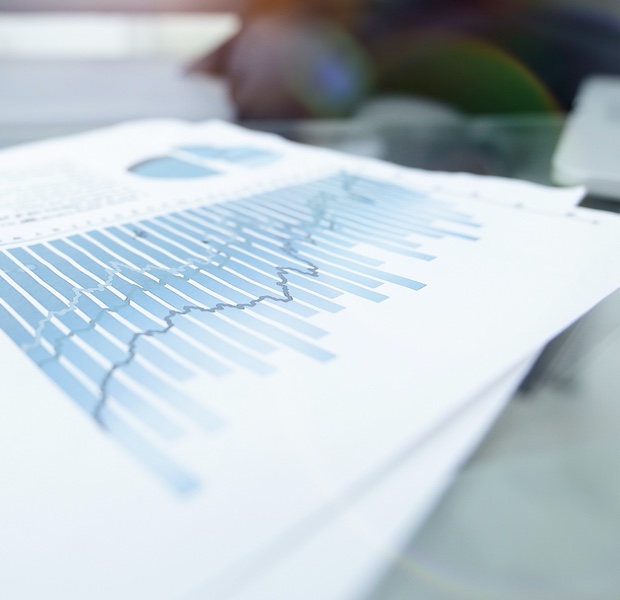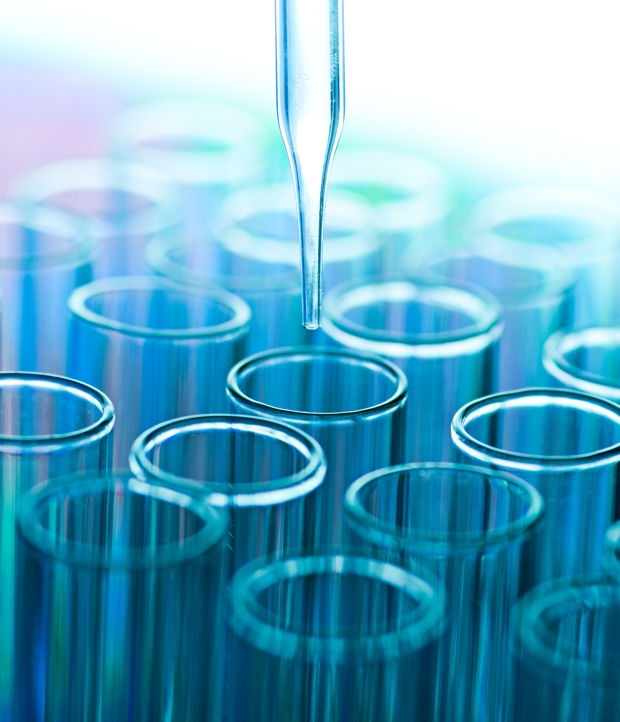 Cost Savings
Traditional indoor air quality and mold testing requires paying expensive lab and shipping fees to produce and obtain the results.
If you have owned equipment from other providers you know they have to be shipped out to be calibrated annually and require consumable items like traps, tapes, tubes, canisters, or air cells to function.
With our survey system, you will own the Pocket Particle AQI 2.0 Sensor. There are NO consumable items, NO shipping fees, and NO calibration fees. Signing up for a subscription to Digital Environment gives you the ability to perform an UNLIMITED number of surveys, and INSTANTLY generate an UNLIMITED number of reports.
Technology
The Pocket Particle AQI 2.0 Sensor measures the commonly monitored factors associated with indoor air quality. Surveys can be performed in any residential, commercial, or industrial indoor locations. Locations may include homes, offices, restaurants, hotels rooms, public locations, client facilities and more.
Our state-of-the-art sensor is small, handheld, wireless, mobile, and lightweight. The sensor is powered by a rechargeable battery that has a 3-hour full charge run time. The sensor also comes with a full 1-year warranty from Digital Environment and, if required, outstanding technical support response time.
The Pocket Particle AQI 2.0 Sensor communicates with any Android or iOS devices using Bluetooth® protocol for convenient wireless operation. The mobile application connects directly to your online solutions web application which will store, organize, and compile the air quality data streaming from the sensor and automatically generate the report.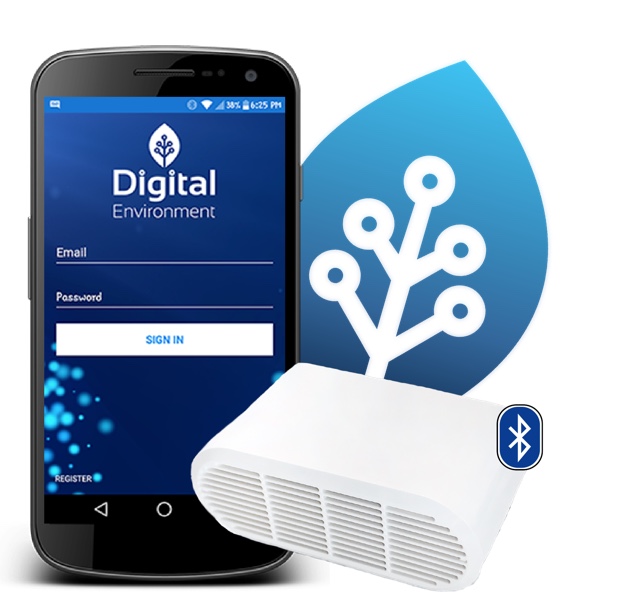 Air Quality Factors the Pocket Particle AQI 2.0 Sensor Surveys:
The Pocket Particle AQI 2.0 sensor measures particulates in the air near two different sizes, 2.5 microns (PM2.5) and 10 microns (PM10). The concentration of each particle size in air is measured separately and the sensor reports the value in micrograms (of each particle size) per cubic meter (of air). This unit of measure is what is used for industrial health evaluations and is abbreviated µg/m3. The Pocket Particle AQI 2.0 sensor also measures Total Volatile Organic Compounds - TVOC in ppb (parts per billion) and Carbon Dioxide - CO2 in ppm (parts per million).
Particulate Matter (PM2.5 & PM10)
Pollen
Mold Spores
Allergens
Bacteria
Settling Dust
Cement Dust
Smog
Fly Ash
Oil Smoke
More...
Total Volatile Organic Compounds (TVOC)
Exhaust Fumes
Building Material Off Gases
Perfumes
Improper Ventilation
Excessive People in a Confined Space
Unbalanced HVAC System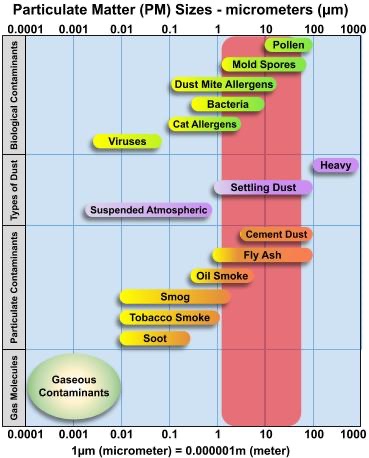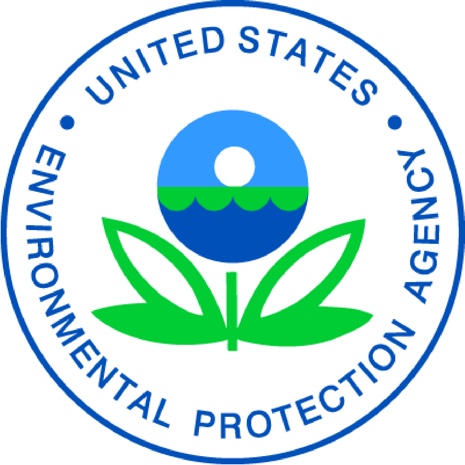 One of the best parts about using Digital Environment's Air Quality and Mold Detection Survey System is that according to the Environmental Protection Agency (EPA), NO special training, certifications, or regulations are required. Once you purchase the sensor and account plan, you can be up and running immediately. Our thorough user manual and quick start guide makes the process easy and user friendly. On top of the documentation, our solutions web application has been outfitted with a step-by-step overlay to walk you through each section to make getting started seamless.